Welcome to Silver Lake Eye Clinic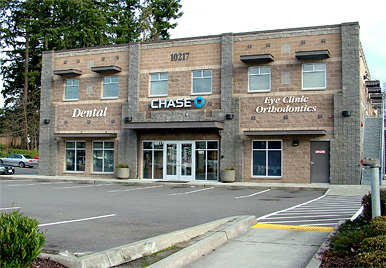 We are very happy that you have chosen to visit our website in order to learn more about our clinic and the services we provide. Moving our clinic in 2003 into our new, larger facility has allowed us to provide better service to our patients through the addition of the most modern diagnostic instruments available. New digital eye imaging allows computerized recording of your retinas for baseline information and future comparison. Imagine being able to look at the back of our own eyes in seconds!
We have the experience and knowledge to deliver full spectrum eye care from acute medical eye problems to complete eye examinations. You will soon be able to schedule an appointment for an eye examination conveniently through our website. To save time, you may also use our website to fill out patient forms prior to your appointment for more efficiency at the time of your appointment. Our patients know they are seen on an urgent basis regardless of appointment for work-related eye injuries, accidental injuries  or sports related injuries.
Our commitment of service to our patients is the benchmark of the clinic. Whether your needs are new contact lenses, fashion eyewear to make a personal statement or a simple adjustment of your glasses, come in and see what a difference our staff will make with your experience. We continue to deliver the high level of quality our patients have learned to expect over the years.